Course Description
Swim
The swim takes place at the Heritage Swim Club pool with a 250 yard pool swim. Starting at one end of the pool, swimmers proceed down each lane for one lap - changing lanes each time they get to a wall. This means there is only one direction of traffic in every lane! More room to pass, or get passed. At registration, athletes enter their projected swim time for the FULL 250 yard swim distance and that is used to order swimmers for the start. Swimmers who want no pressure can put 99:99 as their swim time and they will be put last in the group. We support everyone in this swim - from the first to the last!
The relatively flat 12-mile bike course is an out-and-back with minimal hills that is supported by the Wake Forest Police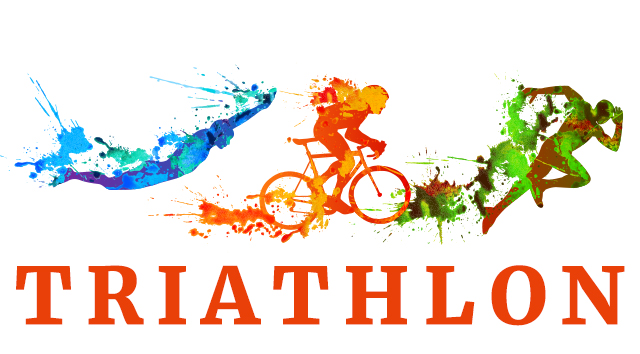 Department and the Wake County Sherriff Deputies with volunteers at every turn. The first mile has a few rolling hills, from mile 1-2 it is a slight, but not very noticeable, incline and then it flattens out all the way to the turnaround. On the way back from about mile 10-11 cyclists get a nice, long downhill followed by rolling hills coming back to the race site. We do NOT close the roads for this bike course so please be aware that there may be traffic on the route.

Please STAY ALERT and follow the instructions of all volunteers and police to ensure a safe ride.
The run is an out-and-back 5K with three aid stations pretty evenly spaced throughout the course. The residents along Heritage Heights have a tendency to get pretty involved and we love it! Kids with water cannons and sprinklers, as well as un-official "temptation stations" with everything from bacon to donuts line the course! There is an equal amount of uphill and downhill moments. Hang in there and FINISH STRONG!