BOS Digital
https://bos.digital/
We are a team of subject matter experts who understand the complexities of lead generation, digital marketing and communications.
---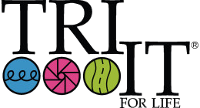 YOU can be a triathlete! If you've ever dreamed of participating in a triathlon, but don't know where to start, come and join Tri It For Life.
Our program is designed for women who have never competed in a triathlon. No matter where you are in your fitness journey, we have a plan to get you across the finish line of your first sprint triathlon!
Our 2019 training session registration is NOW open! We take women of all fitness levels and abilities- first time swimmers are welcome!
Register here
https://www.raceplanner.com/register/index/Raleigh-Athlete-Registration
Questions? Please contact us at
membership.ral@triitforlife.com