Celebrate Your Mother 5k Benefitting 1 of Us
Thank you for coming out to Celebrate Your Mother on MAY 13, 2018! - see here for results.

Why Run on Mother's Day?
Why not?! What better way to celebrate your mother (or the woman or women in your life) than by running alongside her, in honor of her, in memory of her or just because you feel like running. Husbands, sons, daughters, aunts, uncles, mothers, fathers, in-laws and all family members are invited to run in this celebratory run! At the same time you will be helping to raise money for 1 of Us - a local women's cancer charity that provides financial assistance to women fighting cancer - to
help someone else's mother.
Oh wait - did we forget to mention that all runners will be greeted at the finish line with a special SWEET TREAT? (Will it be a cookie? A donut? Chocolate? A brownie? -- We will let you know soon!)
Join us Sunday, May 13, 2018 (start time 8:00am)

Make sure to visit the News page for all our latest updates.

Come to Wake Forest to run or walk through the downtown streets to get energized and to work up an appetite before heading back home to whip up those pancakes for your mother. Or better yet, decide which restaurant in Wake Forest you can take her to where everyone can rest after the fun morning.
The event is stroller-friendly and pet-friendly so don't worry about getting a babysitter or dogsitter - we don't want anyone in the family left behind!
Special Recognition
All mothers will be recognized with a specially colored bib for this run. If you want to be celebrated as a mother, make sure to check the "Yes, I am a Mother" box during registration.

Survivors of a women's cancer will also be recognized during this event with a special gift. In addition, all women cancer survivors will receive a discount for participation in this run and for letting everyone celebrate you as a SURVIVOR! Email Liz at liz@1ofus.org before registering so you can receive your special registration code.
Course Description
This is a 5k course run entirely on the streets of Wake Forest. There will be a water station around the first mile marker that you can also stop at a second time on the out-and-back course. All registered runners will receive official times, and are eligible for awards.
Race Day Information
7:45am: Runners make their way to the starting line
7:50-8:00am: Words from 1 of Us; National Anthem
8:00am: 5K Start
9:15am: Awards Ceremony
8:00am - 9:30am: Race Festival with Music, Bounce House, Face Painters and Food
10:00am: Packup and get on with your day!
Race Amenities
Runners will receive the official 2018 Celebrate Your Mother 5K T-shirt, a finisher's medal, and a couple SWEET TREATs! All finishers will get a Bundtini from Nothing Bundt Cakes as well as a gift card for a FREE smoothie from Smoothie King!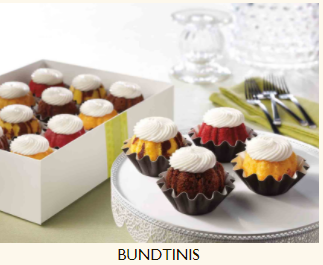 Children will be able to enjoy the Bounce House and Face Painters.
Awards
The top three overall female winners will receive a special handmade gift from a local vendor.

The top three overall male and female masters winners will receive a special award gift basket from Nutrishop Wake Forest.

The top three overall male winners, and the top three male and female athletes in each age group will receive gift cards from Culver's of Wake Forest.

The 15 and under age-group winners will receive a gift basket from Sweeties Candy Shop of Wake Forest.

You must be present to collect your award. We will not mail out or save awards - so make sure to stick around and enjoy all the festivities!
Five-Year Age Group Categories for Men and Women
15 under; 16-19; 20-24; 25-29; 30-34; 35-39; 40-44; 45-49; 50-54; 55-59; 60-64; 65-69; 70-74; 75 +